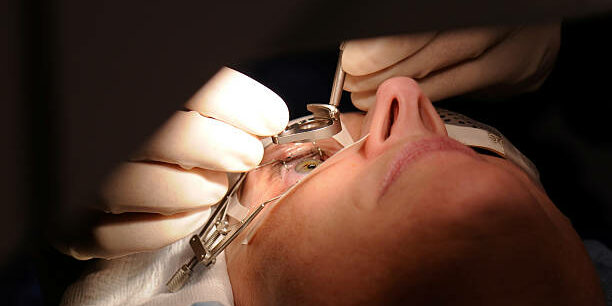 Lasik and Wavefront Correction
Dr. Bergstrom uses the VISX laser platform to perform laser eye procedures, the same company that invented laser eye surgery. Approximately 70% of all eye surgeons use the VISX laser to perform laser eye surgeries. In fact, more laser vision surgeries are performed with the VISX laser than any other laser brand combined.  Dr. Bergstrom uses Wavefront aberrometry to program the laser combined with iris registration for unprecedented precision.
Since the late 1970's incisional refractive surgery (RK) has treated nearsightedness and astigmatism in patients all over the world. Now refractive surgery has experienced the dawn of a new era with the advent of the excimer laser. For nearly 25% of the population, excimer Laser in-Situ Keratomileusis, or LASIK, could represent the first step towards less dependence on corrective lenses for many. LASIK is a surgical procedure used to correct nearsightedness, farsightedness, and astigmatism, reducing or eliminating the dependence on eyeglasses or contact lenses for many patients.
To perform LASIK, Dr. Bergstrom creates a thin surface flap by using a microkeratome or laser on the cornea. This exposes deeper tissue layers, which are then treated with the highly precise, computer-guided Excimer laser. Once this process is completed, Dr. Bergstrom carefully replaces the corneal surface flap to protect the eye. How successful is the procedure? The vast majority of people who undergo LASIK are able to pass a drivers' license test without their glasses or contacts. Since LASIK can be used to treat very high levels of refractive error, it is sometimes necessary to fine-tune the initial procedure with additional refractive procedures to obtain the best final result.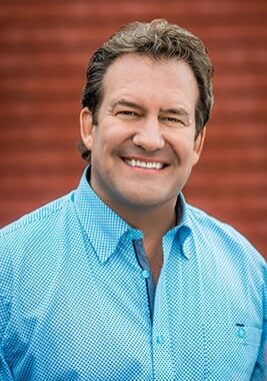 Experience performing eye surgeries since 1992. 

A proven track record of over 20,000 eye surgeries and procedures. 

Our friendly staff has over 200 years of eye care experience.

We take most medical insurances including flex spending accounts.

Fellow at the American College of Surgeons

Diplomat of the

American Board of Ophthalmology
Like LASIK, Photorefractive Keratectomy or PRK is a surgical procedure that reshapes the cornea, correcting nearsightedness, farsightedness or astigmatism. Yet, unlike LASIK, during PRK the eye's epithelium ("skin") is removed in order to expose underlying tissue. Dr. Bergstrom then treats the eye using the excimer laser. He then places a protective contact lens over the eye, allowing it to begin healing. The recovery period after a PRK procedure is somewhat slower than LASIK, but the results are generally the same and in some case better.  The advantage of PRK is that it is better for patients with dry eyes and thinner corneas.
The new CustomVue procedure takes LASIK to a new, personalized level. Using WaveScan technology, a unique map of your eye is created, like a fingerprint. The custom information is transferred directly from the WaveScan to the VISX Laser and works gently by reshaping the cornea with the cool beam from the laser to remove microscopic amounts of tissue, creating a new curvature of the eye. Using VISX's 3D ActiveTrak, the laser automatically tracks tiny motions of the eye in all three directions during the procedure. This adds a new level of precision, comfort, and safety to the laser procedure. The procedure typically takes seconds and a majority of patients feel no discomfort. Many notice immediate results after CustomVue and vision continues to improve over several days. Routine follow-up visits complete the CustomVue process.
Proven Benefits of CustomVue:
Improved overall quality of vision

Improved night vision

Unique, custom LASIK for the individual

According to the FDA, 98% of CustomVue treated eyes achieved 20/20 vision or better!
Bergstrom Eye & Laser Clinic participates in most insurance plans that cover medically necessary eye care services, including cornea, cataract, glaucoma, retina care, various lid procedures, and comprehensive medical eye exams. This means that if you need care that is covered by your insurance, for example, cataract surgery or glaucoma treatment – we will charge you the deductible, copayment, and coinsurance that is dictated by your insurance plan. This charge is typically the same for all eye care specialists who participate in your insurance plan's network of providers.
At Bergstrom Eye & Laser Clinic, we focus on making our services as affordable and convenient as possible. We realize that not all insurance programs cover every procedure we perform, so that's why we offer our patients financing through CareCredit. You decide the financing option that's right for you while getting the eye care that's best for you.
CareCredit: click here or call 1-877-255-2745 to apply for financing
Also, consider using your Flex Plan benefits to pay for services. Flex Plans (FP) or Flexible Spending Accounts (FSA) are set-up through many employers and offer another alternative for health-related costs. FP or FSA dollars are withdrawn from your paycheck before taxes, allowing them to be used for health expenses tax-free. There are government rules and regulations to the use of these benefits, so check with your employer's plan administrator to find out more details.
BOOK AN APPOINTMENT
At Bergstrom Eye and Laser Clinic, our goal is to provide the highest quality of care in a compassionate and ethical manner. We believe that vision is one of our most precious gifts.