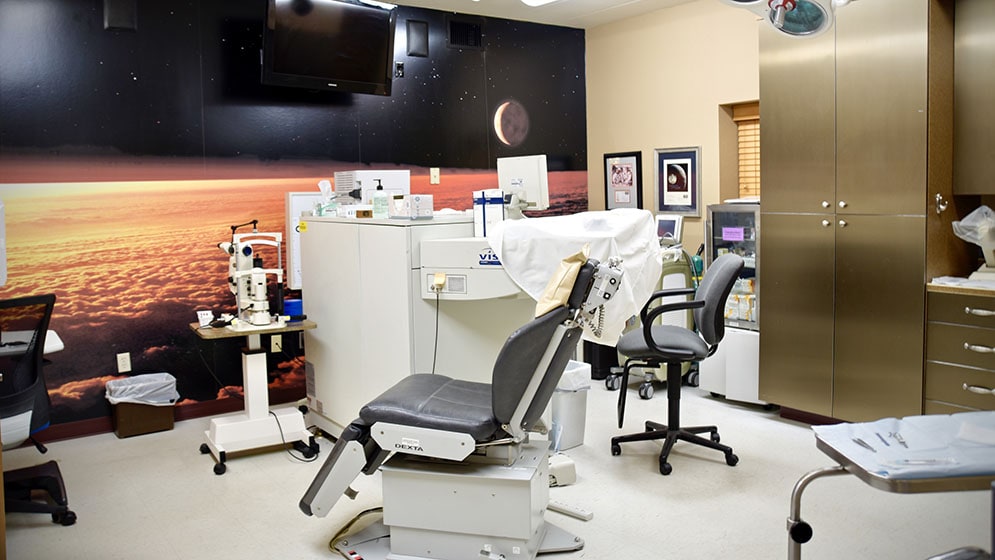 We pride ourselves on keeping abreast of the latest technological developments in our fields, desiring to provide world class eye care close to home. We have invested hundreds of thousands of dollars so that our patients can stay close to home. Some of this technology in our office includes:
– A-Scan: Both immersion, contact and IOL master.
– Heideberg Retinal Tomogram: For detecting and following glaucoma, North Dakota's first!
– Ocular Coherence Tomography (Oct): To detect & follow pathology from the cornea, retina & optic nerves.
– Orbscan II: Used to detect various corneal disorders at the earliest stage.

– Applanation Tonometry: No need for the "puff" to detect pressure
– VISX Star S4 Laser with Wave Scan technology: Nobody does it better
– Hand Held Keratometer: To provide accurate measurements for patients with mobility issues
– Ellman Surgitron: For surgery with less bleeding.
– SLT laser: Provides state of the art glaucoma laser treatment.
– In Office Operative Suite: Provides a temperature, humidity and lighting controlled environment for optimal surgical outcomes.
– Humphrey Visual Field Analyzer
– Argon Lasers
– YAG Lasers
– Topography
– Auto Refractor
– Tomey: It checks the epithelial cell count.
BOOK AN APPOINTMENT
At Bergstrom Eye and Laser Clinic, our goal is to provide the highest quality of care in a compassionate and ethical manner. We believe that vision is one of our most precious gifts.