Bergstrom Eye Research is located in Fargo, ND.  Fargo, along with its twin city Moorhead, MN, as well as the adjacent cities of West Fargo, ND and Dilworth, MN are the core of the Fargo-Moorhead (FM) area.  
Fargo in the top 5 fastest growing cities in the U.S.  

Combined population of 240,000+

3 major colleges with 25,000+ students

Located within 2-5 miles from 2 different local hospitals/emergency departments
Bergstrom Eye Research is devoted to the efficient management of Phase II, III, and IV clinical trials. Our mission is to adhere to a teamwork model that fosters creativity and provides the highest level of ethical standards and quality results to patients and customers in a timely and efficient manner. We work in conjunction with Bergstrom Eye & Laser Clinic to provide opportunity to our customers and community in working to improve the quality of life. Bergstrom Eye Research provides quality care as one of the few devoted ophthalmology research sites in the Midwest. Our team consists of highly qualified and experienced staff with a history of managing diversified optical conditions and disease states.
Bergstrom Eye Research was founded in May of 2013 by Dr. Bergstrom. Within 3 months, our first trial was open and enrolling with 2 additional trials following shortly. These first trials were a major success for us and we finished as the top enroller for one.  We are dedicated to advance the growth of our company.
Our community has a very positive outlook and a strong interest in participating in clinical research studies.  They show dedication to completing all study visits, as well as, compliance for IP administration and other protocol guidelines/restrictions.  At Bergstrom Eye Research, we cultivate that dedication and build strong relationships with each of our patients. We have numerous patients willing to drive 100+ miles for visits as required per protocols and our patient retention rate is approximately 99%.
Rescue Site:
Our site has been selected for numerous studies as a rescue site.  
Therapeutic Areas:
Glaucoma

Dry Eye

Age Related Macular Degeneration

Behcet's Syndrome

Sjogren's Syndrome

Cataract

Anterior Uveitis

Posterior Uveitis

Blepharitis

Contact Lenses

Macular Edema

Childhood Myopia

Retinitis Pigmentosa

Drug Delivery Systems

Device
Surgical
Our Clinic:
6 Eye Examination Lanes

OCT

Fundus Photos

Fundus Angiogram

Specular Microscopy

Visual Field

Locked Ambient Temperature Controlled IP Storage

Locked Refrigerated IP Storage

ECG Machine

Digital Weight Scale

Stadiometer

Welch Allen Sphygmomanometer

Easy Access to Dry Ice

Dedicated Monitor Room with WiFi & Copy/Printer Access

Emmes Certified BCVA Lane and Examiners

Clinical Edge Certified BCVA Lane and Examiners

Ambient Centrifuge

-20°C / -80°C Freezers
Our Process
Along with Dr. Bergstrom as our principal investigator, Bergstrom Eye Research has two experienced Doctor of Optometry serving as our sub-investigators; Tracie Malsom, OD joined our team in 2015 and Matt Stein, OD joined our team in 2021. They are integral members of our team and they complete many of our study visit activities including, but not limited to, bio microscopy, gonioscopy, ophthalmoscope, and inclusion/exclusion determination.
Once selected, our team will begin working with you to complete startup activities, regulatory documents, and source document creation, if required.  They will be your main point of contact from startup through study closeout. Since they are involved from beginning to end, they are well versed on each study throughout the life of the study.  Generally, they work as a team during study conduct, which allows them to provide genuine backup for any study need that arises. We also have the ability to add additional staff to complete study specific tasks, as necessary.  
We pride ourselves at being able to turn around startup documents, including budgets and regulatory in 1-2 weeks.  We also offer a great deal of flexibility in our ability to accommodate PSSV, SIVs, and Monitoring Visits.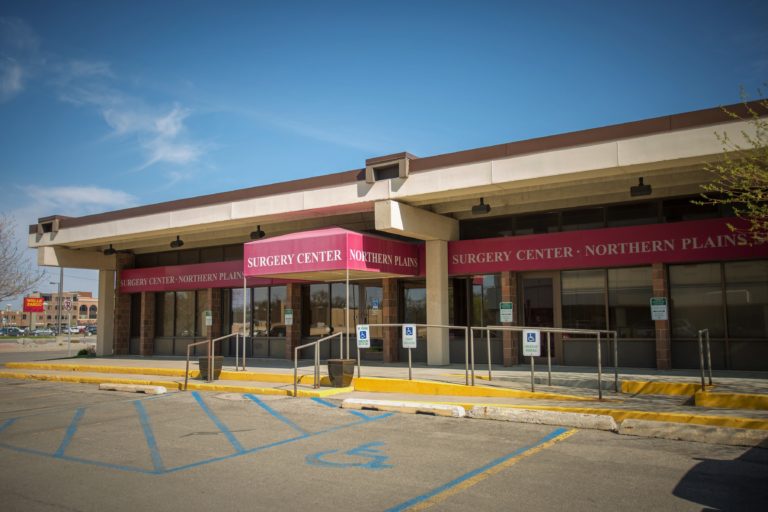 Surgical Center
When required, Dr. Bergstrom will perform cataract surgeries, SLT/Glaucoma procedures, and other surgical procedures at the Northern Plains Surgery Center.  The surgery center is located at 44 4th St S, Fargo, ND.
If you have further questions contact our team below
Lance Bergstrom, MD
President / Principal Investigator