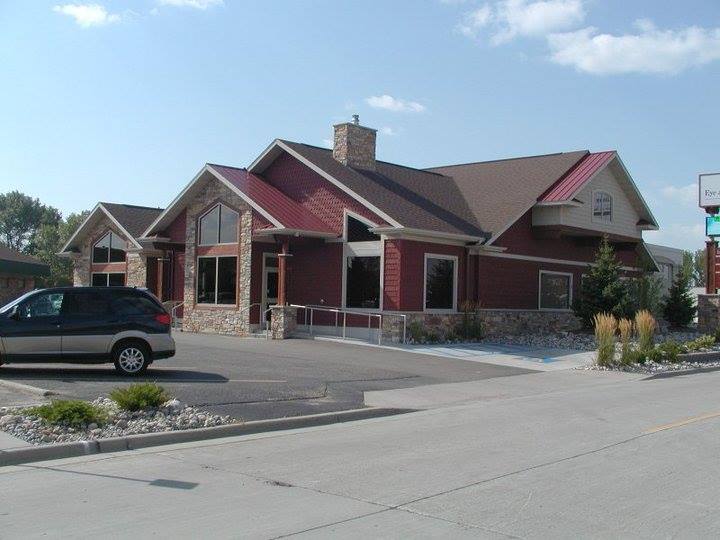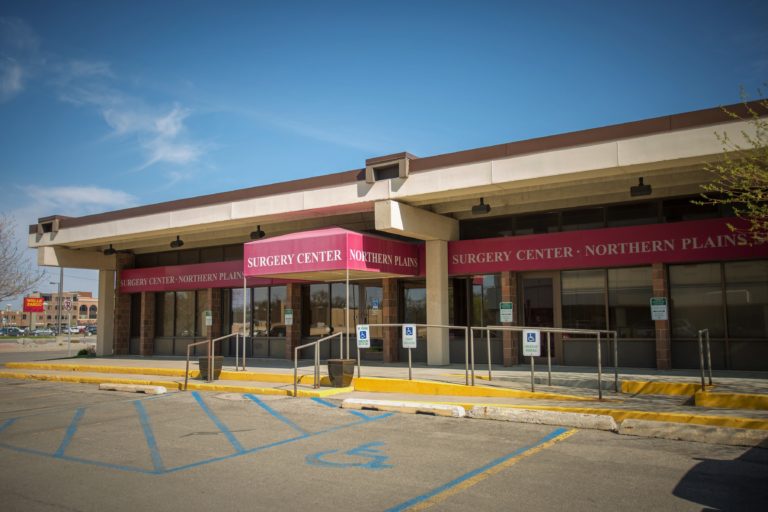 Dr. Bergstrom utilizes the latest medications, lasers and surgical techniques to preserve vision and is available for consultation, second opinions, and management.
Walking into the clinic, patients are warmly greeted by staff in the woodsy atmosphere and cozy glowing stone fireplace. There's even a Cozy Cove play area for kids! Above the fireplace mantel reads the sign, "In this room wait the world's greatest patients. We thank you for being a part of what we do."
Just across the room, in a rustic hutch filled with antique vision artifacts, is another framed plaque explaining why M.D. stands for "My Daddy."
"We know our patients by name," Dr. Bergstrom noted. "The coffee is always on, and it may sound cliché, but we treat people how we would like to be treated.
Our new facility uses the latest in technology and was built around the laser vision suite – dedicated to procedures with advanced humidity and temperature controls. We are also using green technology with geothermal heating and cooling.
Northern Plains Surgery Center
While laser surgeries are performed in our facility, intraocular surgeries are performed at a shared Surgery Center. Dr. Bergstrom is proud to use the Northern Plains Surgery Center as his primary surgical facility.
NPSC is a Medicare-certified facility dedicated to providing World Class eye care, close to home. It was established in 1999 by Dr. Bergstrom and other local eye surgeons who felt there was a need to provide world-class technology and treatments close to home. To date, this facility has performed over 30,000 eye-related procedures, including over 25,000 cataract surgeries, the leader by far in our region.
Eye surgery costs are less than a hospital and the Medicare assignment amounts fully cover surgeries. The care you will receive at NPSC is second to none with literally thousands of satisfied patients who are thrilled about their experience and surgical outcomes.
Approximately 1/3 of our surgeries are performed in satellite locations. Dr. Bergstrom also performs surgery at Bridges Medical Center in Ada Minnesota and Detroit Lakes Minnesota.
Technology
We pride ourselves on keeping abreast of the latest technological developments in our fields, desiring to provide world class eye care close to home. We have invested hundreds of thousands of dollars so that our patients can stay close to home. Some of this technology in our office includes:
– A-Scan: Both immersion, contact and IOL master.
– Heideberg Retinal Tomogram: For detecting and following glaucoma, North Dakota's first!
– Ocular Coherence Tomography (Oct): To detect & follow pathology from the cornea, retina & optic nerves.
– Orbscan II: Used to detect various corneal disorders at the earliest stage.
– Applanation Tonometry: No need for the "puff" to detect pressure
– VISX Star S4 Laser with Wave Scan technology: Nobody does it better
– Hand Held Keratometer: To provide accurate measurements for patients with mobility issues
– Ellman Surgitron: For surgery with less bleeding.
– SLT laser: Provides state of the art glaucoma laser treatment.
– In Office Operative Suite: Provides a temperature, humidity and lighting controlled environment for optimal surgical outcomes.
– Humphrey Visual Field Analyzer:Add Description
– Argon Lasers:Add Description
– YAG Lasers:Add Description
– Topography:Add Description
– Autorefractor:Add Description
– Tomey: It checks the epithelial cell count.
BOOK AN APPOINTMENT
At Bergstrom Eye and Laser Clinic, our goal is to provide the highest quality of care in a compassionate and ethical manner. We believe that vision is one of our most precious gifts.